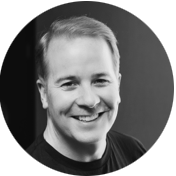 Aynsley Damery
CEO & Founder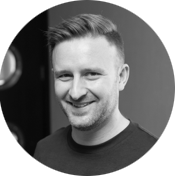 Steven Briginshaw
COO & Founder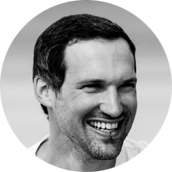 Ross Huelin
Chief Technical Officer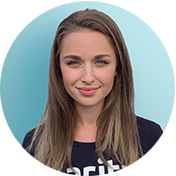 Amy Hayes
Community Manager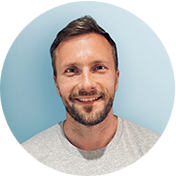 Sam Tasker-Grindley
Head of Member Success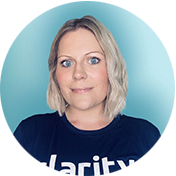 Kelly Hurst
Senior Business Development Manager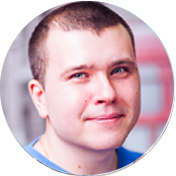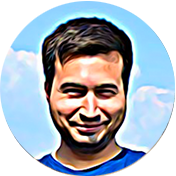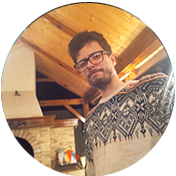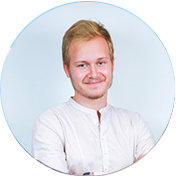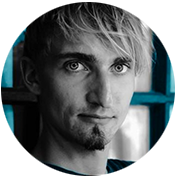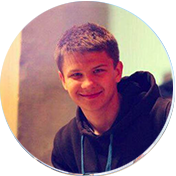 Vladyslav
Quality Assurance Engineer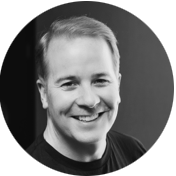 Aynsley Damery
CEO & Founder - Bcomm(Hons) FCA
About
Aynsley is a chartered accountant, multi-award winning entrepreneur and international keynote speaker. He has advised thousands of businesses around the world and sits as an advisory board member on a number of companies and charities. He is considered one of the most influential accountants in the UK and has co-authored an international best seller.
Background
Aynsley believes in inspiring entrepreneurs to create a better world. From a very early age he was introduced to small business through his father's and other family businesses. He gained a deep understanding of the issues that small business owners have to overcome, and saw first-hand the reliance families place on the success of their business, often left with nowhere to go and with no-one to help.
He graduated with an honours business degree from the National University of Ireland and previously worked as an assurance manager with KPMG in the Channel Islands; specialising in the audit of banks, trusts and captive insurance companies. Aynsley left KPMG in 2000 to become a partner in Tayabali Tomlin, a multi-award winning accounting firm in the UK. Aynsley was instrumental in transforming the business from a traditional regional accounting firm.
In 2014, he founded the niche business advisory practice, Accounting for Entrepreneurs, to help small business owners make more of an impact, winning further national and international awards. The firm was named as one of the World's Most Inspiring Accountants, a global runner-up in Intuits' Firm of the Future and was awarded Best Advisers to Small Businesses in the UK at the end of 2016.  It was also named Most Innovative Accounting Firm in the UK for three years in a row for the way it did business. In particular, Accounting for Entrepreneurs work was recognised in the areas of brand, culture, social purpose, customer value propositions and use of technology.
Aynsley sold Accounting for Entrepreneurs in 2018 to Crowe, one of the worlds largest accounting networks.
International keynote speaker
Aynsley is a regular keynote speaker and has presented a number of times at the ICAEW Annual Practice Conference and QuickBooks Connect in the US and the UK.  He was recently invited as a guest to Sir Richard Branson's Necker Island, to speak to a group of entrepreneurs from around the world about how to scale profitably.  Aynsley regularly ranks in the top 10 of #AccountingTop100 and #Economia50, which list the most influential accounting professionals on social media worldwide and in the UK.
Why Clarity?
"When I was at KPMG, I saw how much help larger businesses received. But when I joined a smaller firm, I was shocked by the lack of support small businesses owners really got. I wanted to change this and that's why I created a range of innovative advisory and added-value services, for which we won international recognition. Accounting for Entrepreneurs raised the bar for the services accountants provided to small business and I believe that the Clarity platform will be another giant leap forward.
I am delighted to have met with other like-minded entrepreneurs and accountants. It was great to learn that I am not alone in thinking that small business owners matter and don't currently have all the right tools and support to achieve their full potential. The whole Clarity team unite in our passion to help small businesses thrive".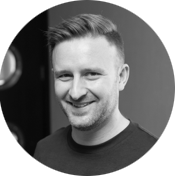 Steven Briginshaw
COO & Founder - FCA MAAT
About
Steven is an award-winning entrepreneur, author of the international bestselling book The Profits Principles and international speaker.
He's worked as a chartered accountant, business coach and consultant helping hundreds of business owners and accounting firms around the world to build an extraordinary business doing what they love.
He's also started, built and sold two accounting and advisory firms.
Background
Steven is passionate about helping accounting firms fulfil their potential and best support their clients to create a better business, better life and better world.
As a child Steven was fascinated with business and loved numbers. In particular, he wanted to understand how some businesspeople were able to generate huge wealth from their business and live in Monaco.
After A-Levels Steven started his accountancy training in a local three partner firm where he gained his Association of Accounting Technicians (AAT) and chartered accountant (ACA) qualifications in 2006.
By working closely with his clients; helping to explain their numbers and make better decisions, Steve realised he empathised with his business owner clients having gone through similar experiences with his side businesses.
In 2012 Steven had the opportunity to become partner in the firm but instead decided to leave and start his own accounting firm advising business owners how to grow, improve and exit their business. In 2013, the firm won Best New Business in the Best Business Awards and was a finalist in the prestigious AVN Accounting Firm of the Year Award. Steven also won Entrepreneur of the Year, 3rd place.
Steven sold his accounting firm in 2015 to another local firm and spent his time being more hands on with business owners and accountants as business coach and consultant.
International bestselling author
Steven's book The Profits Principles was published in 2016 and became a number one bestseller in the UK and number 2 bestseller in the US. The Kindle copy of the book reached number 226 of all Kindle books available on Amazon UK.
In 2018 Steven also contributed to another international bestselling book called Better Business, Better Life, Better World: The Movement.
Why Clarity
"The experience at 4 years old of losing my father in a vehicle accident stirred something within me and built a drive and determination to help end suffering for other people.
To me, this mean ending poverty by helping create a world where everyone has their basic needs met; clean air, pure water, nutritious food, comfortable clothing and safe shelter.
I believe, by ending this type of suffering, people will be empowered to contribute to humanity and the planet by doing what they love because their focus and energy has changed from surviving to thriving.
Given that 95% of all business in the world are small I know that small business owners are going to solve the world's problems. But to do so they need support because the survival rates of small business is shockingly low. The best placed supporter is their accountant but unfortunately, accountants aren't currently advising business owners to the best of their ability and they're not fulfilling their own business potential.
Clarity provides the technology, systems and processes accountants need to support business owners in a simple way that business owners can understand and act upon. Creating a triple win; the firm generates more profitable revenue, the team make a positive impact and clients get the support to build a better business, create a better life for the owner, their family and team and contribute towards a better world."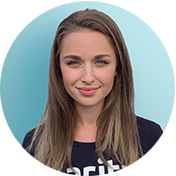 Amy Hayes
Head of Community
About
Amy has worked in the Fintech industry for four years, having moved across from a key role within the accounting startup TaxGo, to Clarity HQ. Previously, Amy worked with Volvo Car UK and VCC Global as part of the global digital marketing agency Havas EHS. As a client relationship manager for Volvo, Amy delivered multiple CRM campaigns on direct and digital platforms.
Background
As Head of Community at Clarity, Amy is responsible for all aspects of building and leveraging the Clarity Community for the benefit of our members and the business. Her role is diverse, combining project management, marketing, brand logistics, brand affinity and communications. Amy is accountable for social media marketing, activity and campaigns, partnerships and brand collaborations.
Amy's favourite part of her role at Clarity is connecting with the wonderful Clarity members, worldwide. Working with key industry leaders in the ever-changing fintech accounting space is hugely engaging and the Clarity Community is a thriving hub of enthusiastic go-getters and she loves helping them all to get things done and achieve their goals!
Why Clarity
"The opportunity to work with such dynamic leaders within the accounting industry has been a complete whirlwind and extremely fun. Accountants have their fingers on the pulse of businesses globally and the app eco-system is developing every day. The phrase 'a VUCA world' epitomises working for a start-up and it has been a joy to learn from, from the start. I am so excited to see where Clarity goes, and how it will continue to help business owners (accounting firms and others!) build a better business, a better life and a better world".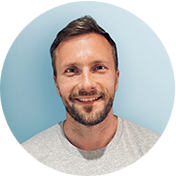 Sam Tasker-Grindley
Head of Member Success - ACA
About
Sam is a Chartered Accountant who spent 8 years in practice with firms in London and Leeds.
He has also set up two voluntary organisations with national acclaim, Furlonteer and Studenteer, whose aim is to support furloughed workers, students and charities/good causes.
Background
Sam has always been passionate about helping small businesses. Whilst in practice he always made it his mission to help his clients better understand their numbers and to support the business owners in fulfilling their own personal goals.
Growing up, Sam always imagined himself as being a sportsman and excelled in squash and tennis particularly. A cruel injury led him to take more of an interest in business as an alternative to find a competitive buzz.
He went to Cardiff University and achieved a 2:1 in Accountancy and Management. A move to the bright lights of London followed with a graduate place with medium-sized firm Dixon Wilson.
He spent five and a half years here and achieved first time passes in his ACA qualifications.
His love of cloud accounting really started to grow when he decided to move up North to open the Leeds office of Barnsley based accounting firm, GBAC Ltd, in 2017. He was heavily involved in their digital transformation and Xero adoption. This experience he then took into RSM in 2019 as they embarked on their own cloud and Xero journey for their SME clients.
Why Clarity
"Accountants will have a key part to play in the survival of their clients. Turning numbers into forecasts, business plans and strategies to not just survive, but even to thrive. I am excited be part of Clarity, whose mission is to do exactly that. By working closely with accountants, we can help businesses better understand their numbers and put in plans of how to improve them. The accounting industry needs this tool and so do small businesses."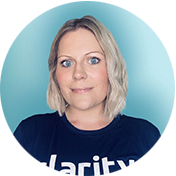 Kelly Hurst
Senior Business Development Manager
About
Kelly loves discovering how someone wants to grow their business and how she can help with that journey. Kelly has such a passion for small business and entrepreneurs she also has her own clothing brand on the side as a hobby.
Background
Kelly has a wealth of experience from the last 10 years of working at both Intuit and Sage. She worked closely with accountancy practices helping them to attract and retain clients, including developing cloud-based services. Working together in partnership, Kelly created a clear strategy for a firm's proposition, ensuring every team member understood their client base, driving processes efficiently and building staff capabilities to maximise the advisory conversations with clients.
Why Clarity
"I am incredibly excited to be part of the Clarity team. For the last ten years, I have been working with businesses and accountants, helping them grow through seeing the benefits of using software in their businesses, and this has given me a passion for small businesses and entrepreneurs.
I love discovering how someone wants to grow their business and how I can help. Being part of Clarity ignites this passion even further.
I believe Clarity is the key in building businesses, now and in the future."
For every interaction with Clarity we will, on your behalf, make one of the following impacts:
Provide training for a social entrepreneur.
Protect a young girl from trafficking.
Plant a tree to provide nutritious fruits or vegetables.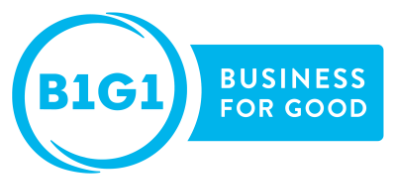 At Clarity, we are proud of our partnership with the global giving movement – B1G1 – and of doing our bit to help contribute towards achieving the UN Global Goals.
Get important clarity
.

updates