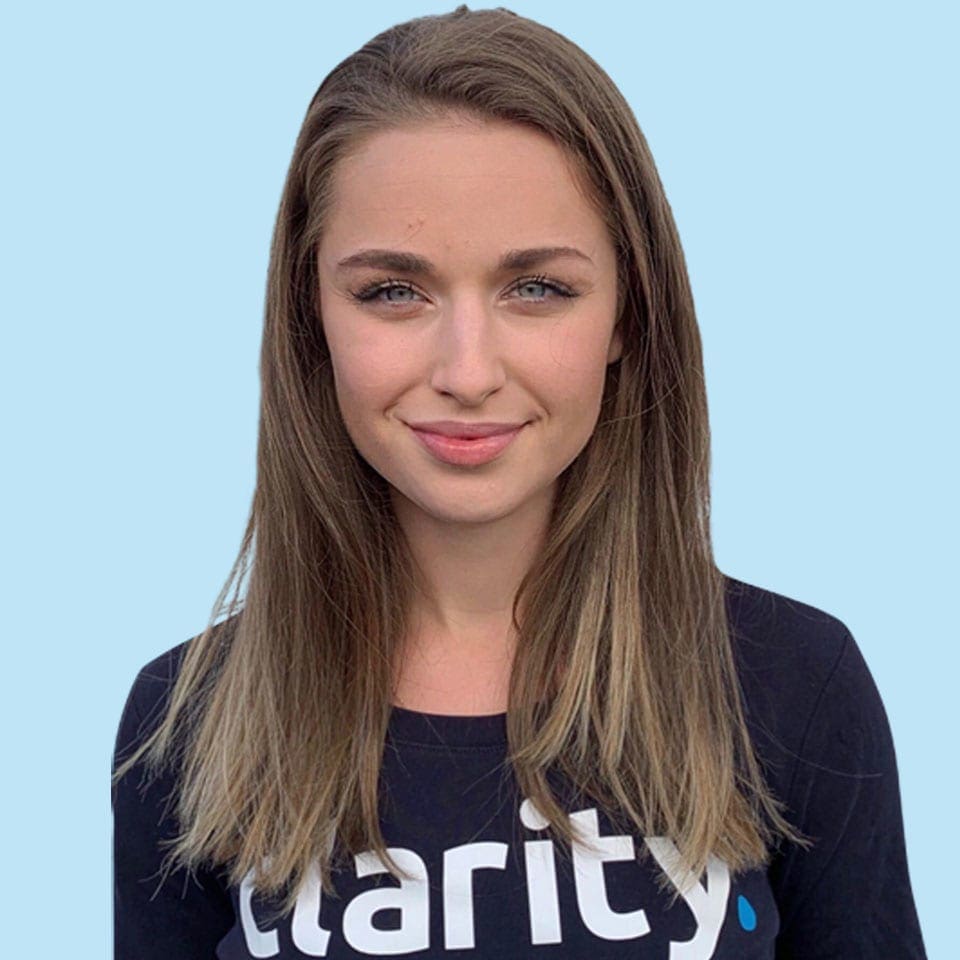 Back to Team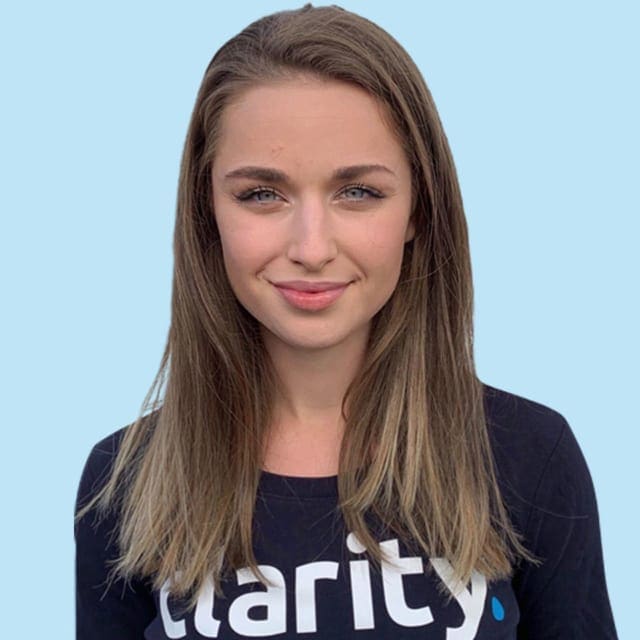 Meet our Marketing Assistant
Amy Hayes
Amy is very proudly Clarity's first employee and has been a part of the furniture since the launch.
Amy has worked in the Fintech industry for four years, having moved across from a key role within the accounting startup TaxGo, to Clarity HQ.
Previously, Amy worked with Volvo Car UK and VCC Global as part of the global digital marketing agency Havas EHS. As a client relationship manager for Volvo, Amy delivered multiple CRM campaigns on direct and digital platforms.
Amy started out at Clarity as Head of Getting Things Done and is now responsible for the implementation of many aspects of the Clarity marketing strategy. Her role is diverse, combining project management, marketing, brand logistics, brand affinity and communications. Amy is accountable for social media marketing, activity and campaigns, partnerships and brand collaborations.
Amy's favourite part of her role at Clarity is connecting with the wonderful Clarity members, worldwide. Working with key industry leaders in the ever-changing fintech accounting space is hugely engaging and the Clarity Community is a thriving hub of enthusiastic go-getters and she loves helping them all to get things done and achieve their goals!
Amy is a recent mother and loves spending time with the family. She is a keen sports person, having played hockey and netball at university and subsequently. She also enjoys having fun with friends and is renowned for keeping the Clarity parties going!
"The opportunity to work with such dynamic leaders within the accounting industry has been a complete whirlwind and extremely fun. Accountants have their fingers on the pulse of businesses globally and the app eco-system is developing every day.
The phrase 'a VUCA world' epitomises working for a start-up and it has been a joy to learn from, from the start. I am so excited to see where Clarity goes, and how it will continue to help business owners (accounting firms and others!) build a better business, a better life and a better world".
Back to Team