Q2 2020
March, April and May 2020 will be remembered for many things by business owners across the world. Like many others, #TeamClarity grit their teeth and ploughed through the shock phase of COVID-19. With the sole purpose to serve our member firms and in turn, small business owners worldwide. From a software update perspective; our dev team worked tirelessly under the bonnet of the platform to speed up functionality. They also published a refreshed clarity-hq.com website including our brand new firm potential calculator and success factor quiz.
Software Update – Recently Released
Portfolio View
Sign in with Xero
Speedy On-boarding
Core Case Target
Future 500
BusinessU
Portfolio View
You will have probably seen in our demo video or latest blog that we have released Portfolio View in June. Highlights include Clarity member firms being able to view all clients in one screen plus the ability to segment, filter and benchmark clients in just one click. This means you can easily see which clients need more attention, haven't been completing their actions or if they might need some help.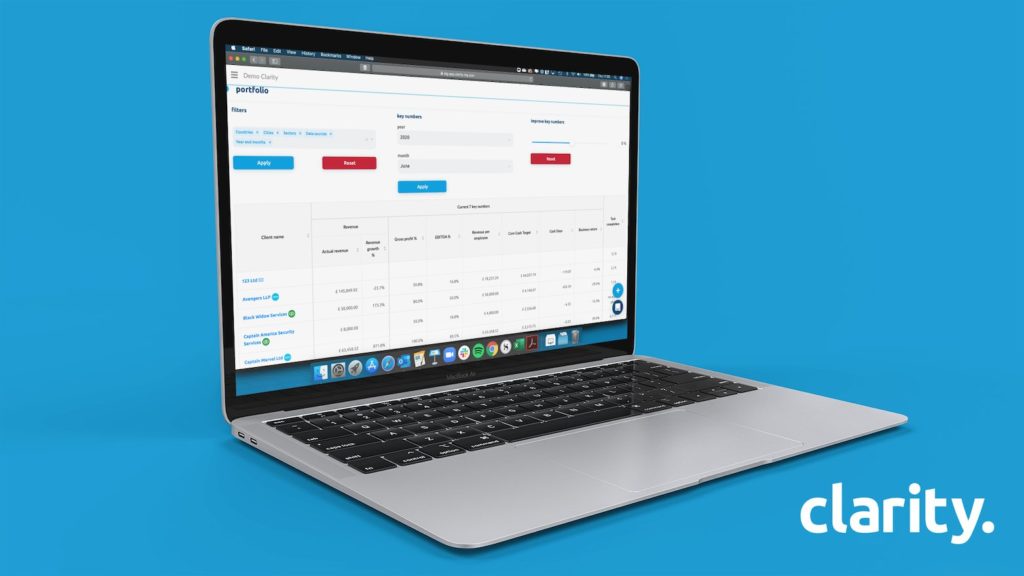 Sign in with Xero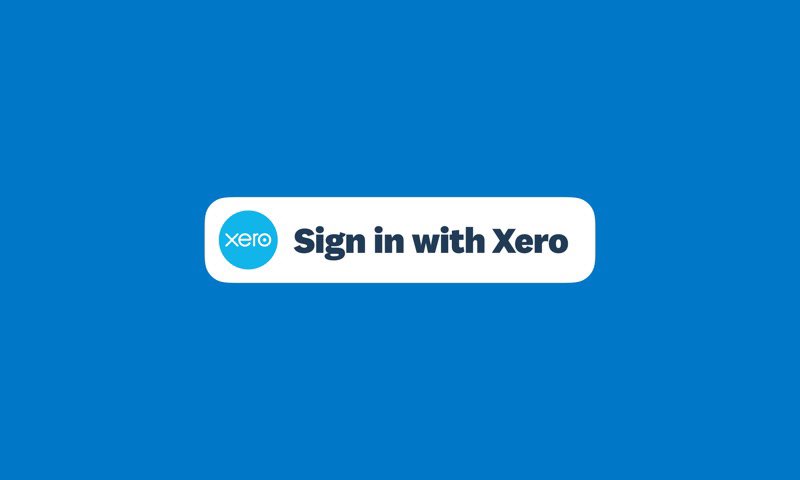 Access you Clarity account using just your Xero login details for a safer, easier and speedier experience.
Speedy On-Boarding
You can now onboard clients in seconds instead of minutes. Plus, we've created a dedicated workflow to ensure that the data you are entering is correct.
Core Cash Target
After the launch of Portfolio View, Clarity members requested additional formulas to help kick start their advisory conversations with clients. The core cash target gap shows the difference between the core cash target and the actual bank balance. The result? You can instantly see which clients are struggling from a cash gap perspective. And of course, you are also able to sort your client portfolio by that number in portfolio view.
Future 500
Calculations in the future screen can now be improved to 500% (by typing the 100+ number in manually, rather than using the sliding scales which only go up to 100*). This is particularly useful for revenue (if you're a super high growth business, or if you have just started the business) and revenue per employee.
*Some sliders only go up to 30 – calculation specific
BusinessU
The BusinessU (aka Business University) has had a makeover. Now it includes more helpful and practical articles for you and your team to share with your small business clients. Articles such as defining your unique selling proposition, how to calculate your breakeven point and insights into the 7 key numbers.
Upcoming Adjustments 
We really do listen to our member firms about what they want from us and the platform. Recent comments and requests from our monthly Ignite member masterclasses have resulted in multiple updates and tweaks to the current platform.
The next software update will include a major upgrade to the action plan function. This will make the experience more dynamic and user friendly.
Portfolio View improvements
Firm data tags will be added to Portfolio View. This will allow firms to add up to three firm specific tags to your clients (eg. client grade, service level and portfolio reference). These titles are editable too.
Full time equivalent employee numbers will also be shown in Portfolio View. So you can instantly see whether the employee numbers are correct, which in turn helps when benchmarking.
And finally, the ability to export specific filtered pdfs directly from Portfolio View. This is handy if you've reviewed the data and you want someone else in your team to follow up with the client.
More to come in Q3 as we push through the next few months of 2020. Stay tuned on social channels for future releases in the meantime.
---
Clarity is a global platform that combines the power of cutting-edge technology and proven award-winning systems to enable our members (accountants, bookkeepers and advisers) to create, package, price and deliver added-value business advisory services to their small business clients. By doing this, we help them increase revenue by 50%, net profits by 125%, engage their team, free up time and create freedom – helping their clients to do the same along the way.
If you don't believe those numbers, check out our calculator here. You can play with your own numbers to see your firm's potential and take our new Success Factor quiz to understand your firm's success factor score and ability to thrive here.
And don't just take our word for it. Check out some 5* reviews here and what our members say here.