Whilst you can use Clarity as a complete business advisory solution itself, your service can be enhanced with the use of some additional technology. Here we break down our top 5 apps to help you deliver business advisory to your small business clients. PLUS, they all help to improve your customer experience and make it easier for you and your team to work efficiently.
You will often hear us talking about "other apps" that can be used alongside Clarity. Some of these will be very familiar and you will be using them extensively already. Others, maybe not.
The top 5 apps to help you deliver business advisory services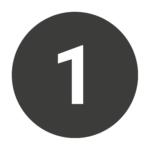 You will know all of these names, of course, but the use of a video conferencing tool has quickly become an essential for accountants.  In the absence of face to face meetings, these tools allow us to communicate better with our clients. They allow us to build better relationships in the 'new norm' and showcase our clients'  numbers better than just email and phone ever could.
Clarity is a very visual tool and is best used where the client can see their numbers and the impact that an improvement can have on their bottom line. We recommend all Clarity meetings are conducted on a video conferencing software where possible. We use Zoom internally but any of the above mentioned (and more) will do the job just as well.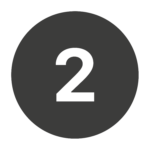 Loom is a fantastic piece of software that you can use to record yourself talking through a client's numbers. It is the perfect conversation starter.  We have found that video has proven to be the best way to engage with your clients and cut through the noise of a full email inbox. It helps to get your clients excited to talk about their numbers and the potential in their business. Who doesn't like talking about their own businesses!?
Once recorded, Loom produces a link which can be shared by email to your clients. They will not only love the effort you have gone to in producing the video, you also get a notification to tell you when they've watched it. This makes it much easier to follow up if you don't get a response.
Loom is free for users as long as your video is less than 5 minutes. This is perfect for recording those Clarity teaser videos! Remember – these videos do not need to be worthy of an Oscar nomination – good enough is good enough. 

Slack is a chatroom for your whole team. It was created as a way for organisations to communicate both as a group and in personal one-on-one discussions. 
But you can also use it as a way of your team being more accessible to your clients. Start a firm community group where you add some of your clients to. This way you can quickly inform them of important updates, events, and they may even start to collaborate amongst themselves (and tell each other how great you have been with them).
At Clarity we run a Community group for our members. Our members openly share ideas, challenges and successes amongst the group. It encourages collaboration between members and great discussion about mutual issues.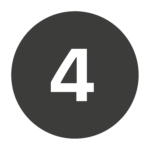 You want to make it as easy as possible for a client to book in a meeting with you. Often a huge amount of time is wasted with the back and forth of trying to find a mutually convenient time to meet. 
As long as your diary is organised, software like Calendly makes it incredibly easy for your clients to accept your offer of support and for more regular contact. You can include a Calendly link in your email signature. This will encourage your clients to book in time when they need you.
Who knows, this might even stop those phone calls at random hours to your personal mobile phone!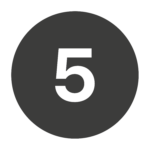 Finally, a lot is expected of accountants. But we can't all be great linguists and be experts in numbers and business too. Grammarly is a free tool that corrects any spelling mistakes or grammatical errors in your online writing. 
When you put together your Clarity action plans, for example, Grammarly will point out anything that needs changing before you hit send to the client. At the very least, it gives you peace of mind so you can focus on the conversation and the numbers.
If we've missed a key piece of tech that you can't live without in your accounting firm, let us know on [email protected].
__________________________________________________________________
Clarity is a global platform that combines the power of cutting-edge technology and proven award-winning systems to enable our members (accountants, bookkeepers and advisers) to create, package, price and deliver added-value business advisory services to their small business clients. By doing this, we help them increase revenue by 50%, net profits by 125%, engage their team, free up time and create freedom – helping their clients to do the same along the way.
If you don't believe those numbers, check out our calculator here. You can play with your own numbers to see your firm's potential. Then, take our new Success Factor quiz to understand your firm's success factor score and ability to thrive here.
And don't just take our word for it. Check out some 5* reviews here and what our members say here.