Head of Member Success, Sam Tasker-Grindley investigates the infamous Profit First approach and discovers how it actually works for two #Clariteers.
Laws of Attraction
I'll be honest, until last week I'd never heard of Mike Michalowicz's best selling book, Profit First. Since hearing about it for the first time, I now notice it cropping up all over the place in conversation. I'll put that down to the Laws of Attraction. Once something is in your conscience, you start to notice it everywhere. So I wanted to investigate.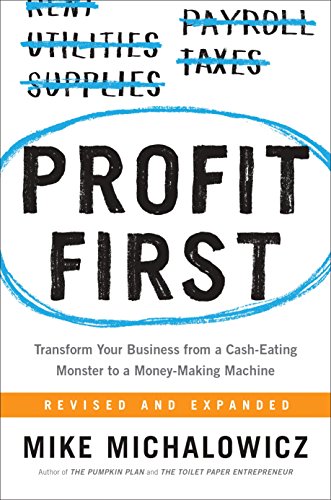 I'd love to say I went straight to my local bookstore, but given the circumstances, I went to Amazon to order my copy and subsequently find out what all the fuss was about. I also reached out to two Clarity members, Duncan Lloyd (founder of CloudAccountant) and Hetty Verney (of Hetty Verney Accounting). Both are huge advocates of the approach for business owners achieving financial freedom and good cash flow management.
Upon launch, it beat Clarity's own Steve Briginshaw's 'The Profits Principles' to the number one bestseller slot on Amazon in the US back in 2016. So it must be good, right!?
Accounting Hack?
Profit First appears to disguise itself as an "accounting hack" book; but in reality it's a book about budgeting and cash flow management. The main principle behind Profit First is to change the mindset of business owners and how they think about their cashflow. It turns the traditional accounting formula upside down.
Traditional: Sales – Expenses = Profit
Profit First: Sales – Profit = Expenses
For those of you adept at algebra, might be shouting that these are exactly the same. But Michalowicz insists that by flipping the formula, it has great psychological benefits for the business owner. It causes us to prioritise profit, rather than just taking whatever is left as is traditionally the case in business and in looking after our personal finance.
Parkinson's Law
It forces us to address our spending habits. Michalowicz uses an example of toothpaste to illustrate his point. Upon buying a new tub of toothpaste, we'll all apply a huge slug of minty freshness onto our brush. Sometimes it'll fall down the sink, but hey ho, there's loads left!
Compare that to when the tube is almost empty and we behave quite differently. You'll be damn sure we'll get every last milliliter onto our brush, squeezing and pushing for that last blob. I.e. we become a lot more frugal.
Michalowicz applies this logic to your finances using Parkinson's law (where the amount of work required adjusts (usually increasing) to the time available to complete it). Typically, business owners will spend money on expenses and take the remaining as profit. But if you put profit away first, you are forced to think deeply about every spending decision, encouraging you to find new ways to create better output, with less resources.
How is it done in practice?
I asked Hetty how this is done in practice. Hetty does as most accountants (should) do and suggests they put a certain % aside for taxes each year but she takes it a step further.
"It looks at your current revenue and you put aside a certain % into various different 'pots'. I have adjusted Mike's system to suit the UK market in that we don't have so many accounts." Michalowicz suggests physically opening a separate bank account for each pot. Some have been known to have up to 15 bank accounts opened for this reason! An Accountant and Bookkeepers nightmare."

Hetty Verney – Clarity Bronze Partner
So how does Profit First actually work, Hetty?
"We have Profit, Owner's Pay and Taxes (and VAT if necessary). We work out the CAPS and TAPS (current and target allocation percentages) according to their revenue and what they are taking out at the moment. We then set up the bank accounts. I usually advise my clients to set up an account with Starling Bank and then set up the 'goals' within Starling for Profit, owner's Pay and Taxes. Once a fortnight the % for each of the pots are transferred to Starling from their main bank account. Once a quarter they take out 50% of whatever is in the Profit pot – as their reward for the hard slog of running their business! Their salary/dividends comes out of the Owner's pay pot once a month as per normal."
Use the system in your own business before encouraging others
Duncan is also a big fan of the system, which he uses in his own firm, and is actively growing this as a niche specialism. He said of Profit First,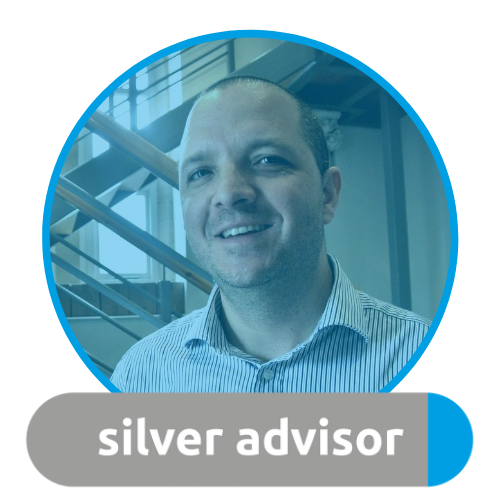 "I love PF because it harnesses the strengths of entrepreneurs, and works with them. It gives my clients predictability over cash flow, and comfort that the cash is there to pay tax bills – we had a number of clients who were profitable but struggled to pay their tax."

Duncan Lloyd – Clarity Silver Partner
The classic knowledge gap of business owners of the differences between profit and cash.
Many accountants and bookkeepers will have heard of this system and many accountants will hate it! They'll believe it will complicate their jobs and cut into their precious time, which can happen if not set up or managed properly.
However, both Hetty and Duncan remarked on how much of a difference it has made to running their own businesses and also to their clients. Some of whom have managed to take out profit from the business for the first time ever during COVID-19.
CONCLUSION
The enthusiasm and comments made by Hetty and Duncan are hard to ignore. There are some limitations, of course. Ensuring the CAP/TAP% is achievable and reasonable can be subjective and prone to error.
If we remember that it is purely a cashflow management system, and not a replacement for accounting, I'd recommend it to those business owners who struggle to get to grips with their basic cashflow and perhaps lack some discipline in their spending habits. If we're all being honest with ourselves, that would be most of us!
---
Global advisory solution
Clarity is a global platform that combines the power of cutting-edge technology and proven award-winning systems. It enables our members (accountants, bookkeepers and advisers) to create, package, price and deliver added-value business advisory services to their small business clients. By doing this, we help them increase revenue by 50% and net profits by 125%. We help them engage their team, free up time and create freedom – helping their clients to do the same along the way.
Think those numbers are too magical? Check out your own using our calculator here. You can play with your own numbers to see your firm's potential and take our new Success Factor quiz. Understand your firm's success factor score and ability to thrive here.
And don't just take our word for it. Check out some 5* reviews here and what our members say here.