Climate Action – The importance of 2021
In October 2020, Sir David Attenborough addressed the global community through Netflix. He documented some of the biggest challenges facing life on our planet, and provided a snapshot of global nature loss in a single lifetime. But with it came a powerful message of hope for future generations. Attenborough reveals the solutions to help save our planet from disaster. He has inspired our January #globalgoalofthemonth, which is Climate Action.
There is one key message:
The living world is a unique and spectacular marvel. Yet the way we humans live on earth is sending it into a decline.
Human beings have over run the world. And we are getting dangerously close to a point of no return (or reverse) as we approach 2021 and beyond.
A Life on Our Planet – David Attenborough
'A Life on Our Planet' is Attenborough's witness statement of the human race's greatest mistake. #TeamClarity are keen to advocate his message through #GlobalGoaloftheMonth for January 2021. So that, whilst we are planning for the year ahead for our business and personal resolutions, we can all include small steps and/or changes that will result in a pivot for our planet and its future.
Naturally this message links with many of the 17 Global Goals. However, this month we are going to focus on #13 – Climate Action.
Impacting the world – Make it a Habit
What if you could change lives everyday by doing what you do…
You don't need to set out radical New Year's Resolutions to create an impact.
Clarity's partnership with the global giving movement B1G1 enables us, and you, to act on our intentions by giving back to the projects that they support across the planet. At the root of each of these causes are the 17 UN SDGs. All of these projects (and goals) are equally worthy of support.
We have deliberately steered away from using the phrase "put your money where your mouth is". Why? Because the B1G1 message brilliantly highlights that you really can:  GIVE WITH YOUR EVERYDAY BUSINESS ACTIVITIES. Every B1G1 project is broken down into small quantifiable impacts. The result is you can now make a difference from as little as 1 cent. Together, these micro-impacts create a real change in our world.
You don't need to donate a huge chunk of money to make a difference.
The Power of 1
#TeamClarity want to emphasise the power of small habitual changes in relation to Climate Action. Particularly now, as the whole world sets out their annual goals for 2021. Together, if we all opt for the more sustainable option and make small amends to our daily habits, we can make a real impact to the path of our planet.
Plus, it goes without saying, that smaller changes are much more sustainable in the long run. If we all make that 1% change, the outcome could be MASSIVE.
Imagine what we can do together
We've chosen five projects through B1G1 to support as a team throughout January (and beyond) that are related to our #GlobalGoaloftheMonth Climate Change.You are welcome to join us and support these awesome causes too: https://www.b1g1.com/business-account-profile/593 
However, there are other ways you can join our #GlobalGoaloftheMonth initiative as team, family or individual. Here are some thoughts from our Senior Partner Consultant at Clarity HQ, Will Jackson:
Small and beneficial cut backs
Switching to more sustainable energy providers eg bulb (bulb have a great referral scheme for referring family and friends to make the switch!) These greener and renewable energy options may be cheaper for your home and/or office, plus it's so easy to do.
Now is the time to do it: https://www.linkedin.com/news/story/is-2021-the-year-britain-goes-green-4293617/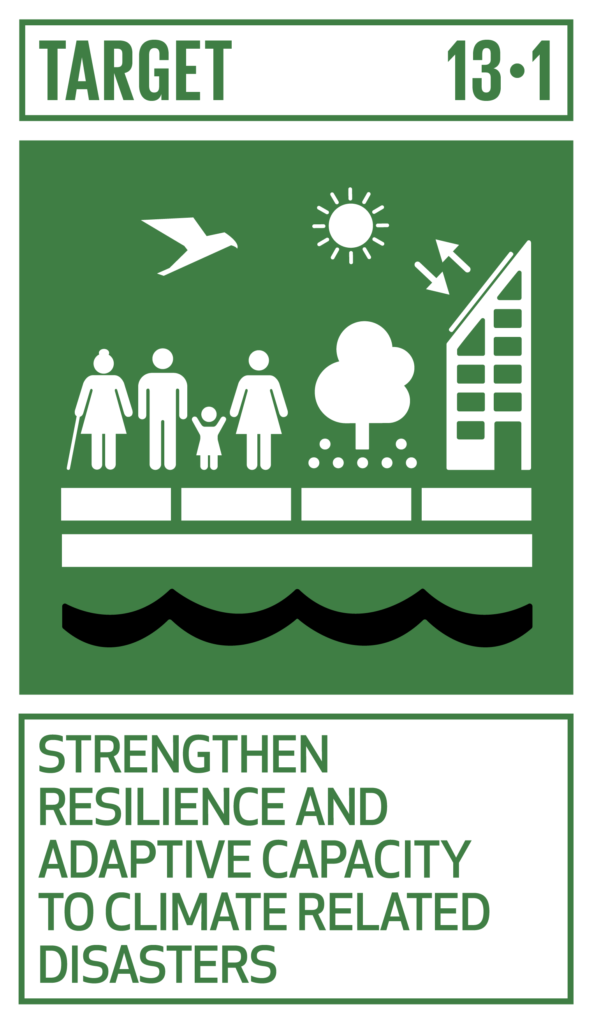 Meal replacements
Cutting back your meat intake. In January, we often see a surge in interest on "Veganuary" – however, with all best intentions, there are some issues with "Veganuary" from a sustainable issues point of view. The amount of energy is takes to deliver avocados to the UK for example!
This year, #Regionuary has become a more prominent trend. Encouraging people to shop local, support small business (very important at the moment) and reduce our carbon footprint for the necessities. You could also combine meat and corn replacements for some meals if strict vegan isn't your vibe. A lot of retailers are now doing full mince replacement meals with the taste not being too far different from the real thing! https://www.shortlist.com/lists/best-vegan-meat-substitutes-401688 
Every little helps
How can you get involved as a business?  Examples for what New Year's Resolutions you could set as a business to create an impact: For example, give back every time you file a tax return, or even when you send an email? Why is this beneficial for your business (and team?). Because you can deepen your connection with your customers. As you give back as a business, inspire and connect your customers to your greater purpose as a company. By expressing your gratitude for their support and sharing the joy of the impacts they've helped to create, they celebrate the special moments of your giving journey too. Don't feel embarrassed to share the small things – once people see others do it, they are more likely to follow!
What are the Global Goals
In 2015, world leaders agreed to 17 Global Goals (officially known as the Sustainable Development Goals or SDGs). It's now five years on, and we have more work than ever to do. These goals have the power to create a better world by 2030, by ending poverty, fighting inequality and addressing the urgency of climate change. Guided by the goals, it is now up to all of us, governments, businesses, civil society and the general public to work together to build a better future for everyone.
Why do we support them? Because our friends from around the world sum it up quite nicely in this video.
_____________________________________________________________________
The Clarity platform is empowering all of your team to deliver business advisory to all of your clients through our out-of-the-box solution. We provide accountants with the tools to scale advisory, that is appropriate for both the client and the fee involved. So, by making business simple, Clarity offers a conversation starter that empowers all members of your team to introduce advisory to 100% of their client base.
Finally, if you would like to speak to a member of the team, contact us on [email protected] for more information.