Introducing our new 'Simplified Action Plan'
Our newest update to the clarity platform has now made it easier than ever to create focus, responsibility, and action with your clients. Using our simple card system, you can now easily sort through what-needs-doing and what's-been-done, creating a more visual, engaging, and fun way to engage your client and get your team involved too. A simplified action plan is exactly what your clients need.
Create focus, responsibility & accountability…
Focus: what is important, and why? Pre-planned talking points help you help your client understand better what they can be doing, and why.
Responsibility: Who will action this? What is the action? Set a clear, achievable deadline.
Accountability: The secret sauce to a successful action plan. Research shows that goals that are written down are 78% more achievable.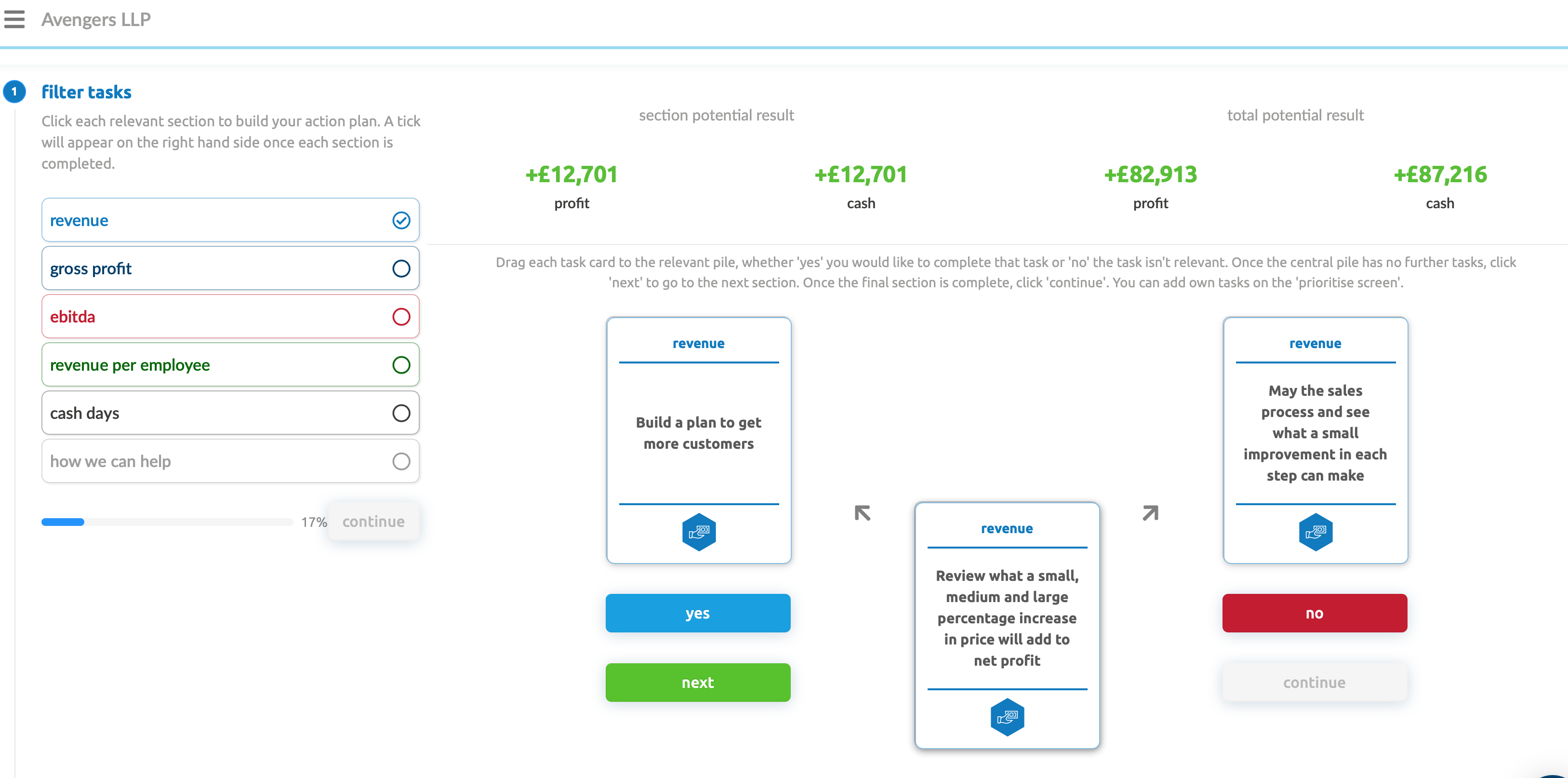 This simplified action plan will not only save time during meetings but will ensure your clients feel more responsible and motivated to take action and make decisions. Clarity has created pre-planned tasks which save heaps of preparation time. Don't worry, though. You can, of course still make your own tasks, then collaboratively sort them using a simple yes/no system.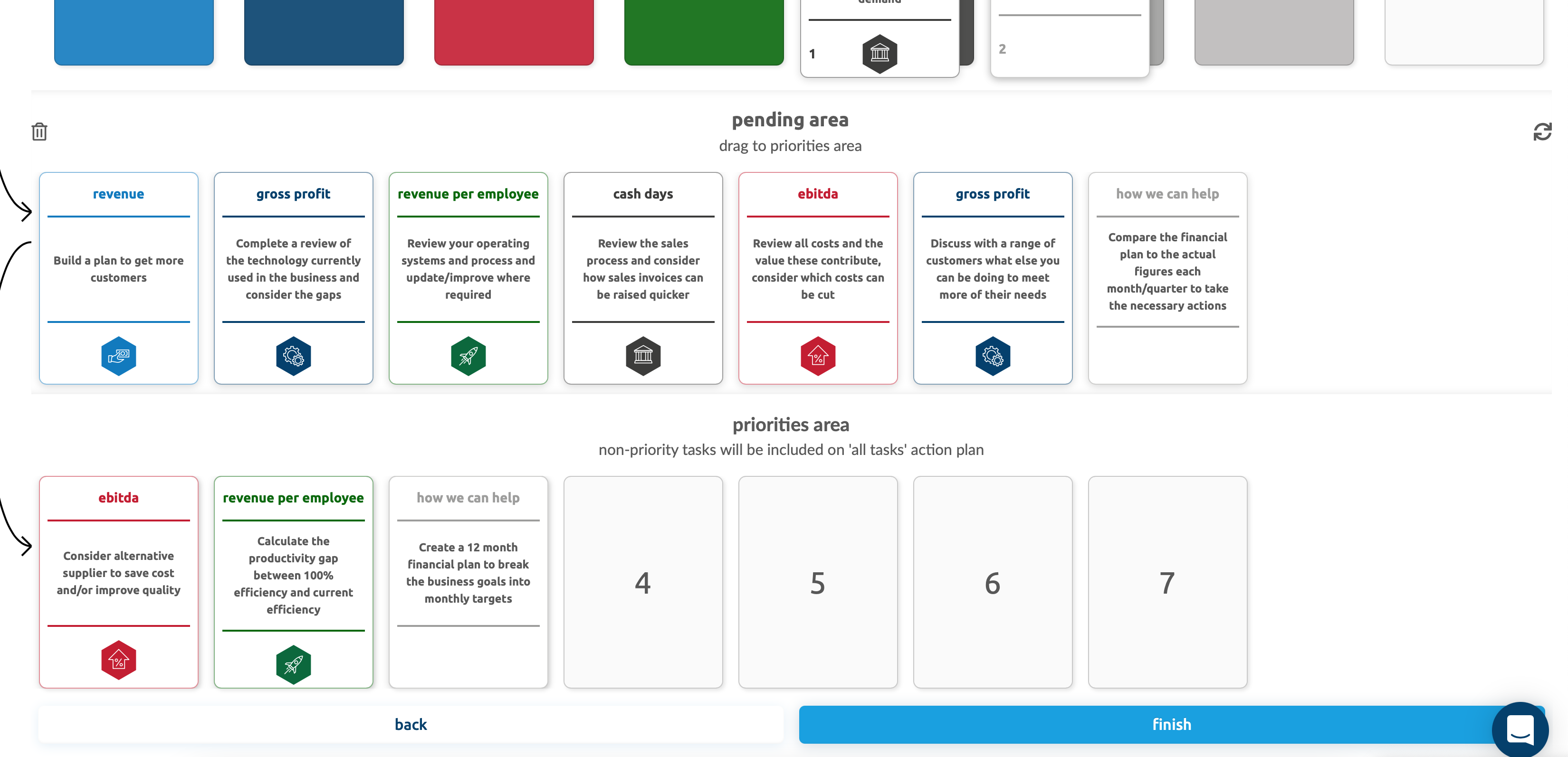 Simply sort your tasks, then choose up to 7 priorities. This simple, visual system makes it even easier to confidently suggest and advise, as well as getting the whole team involved!
Then, once tasks and suggestions are sorted and prioritised, simply assign a name and a date, to create that feeling of responsibility.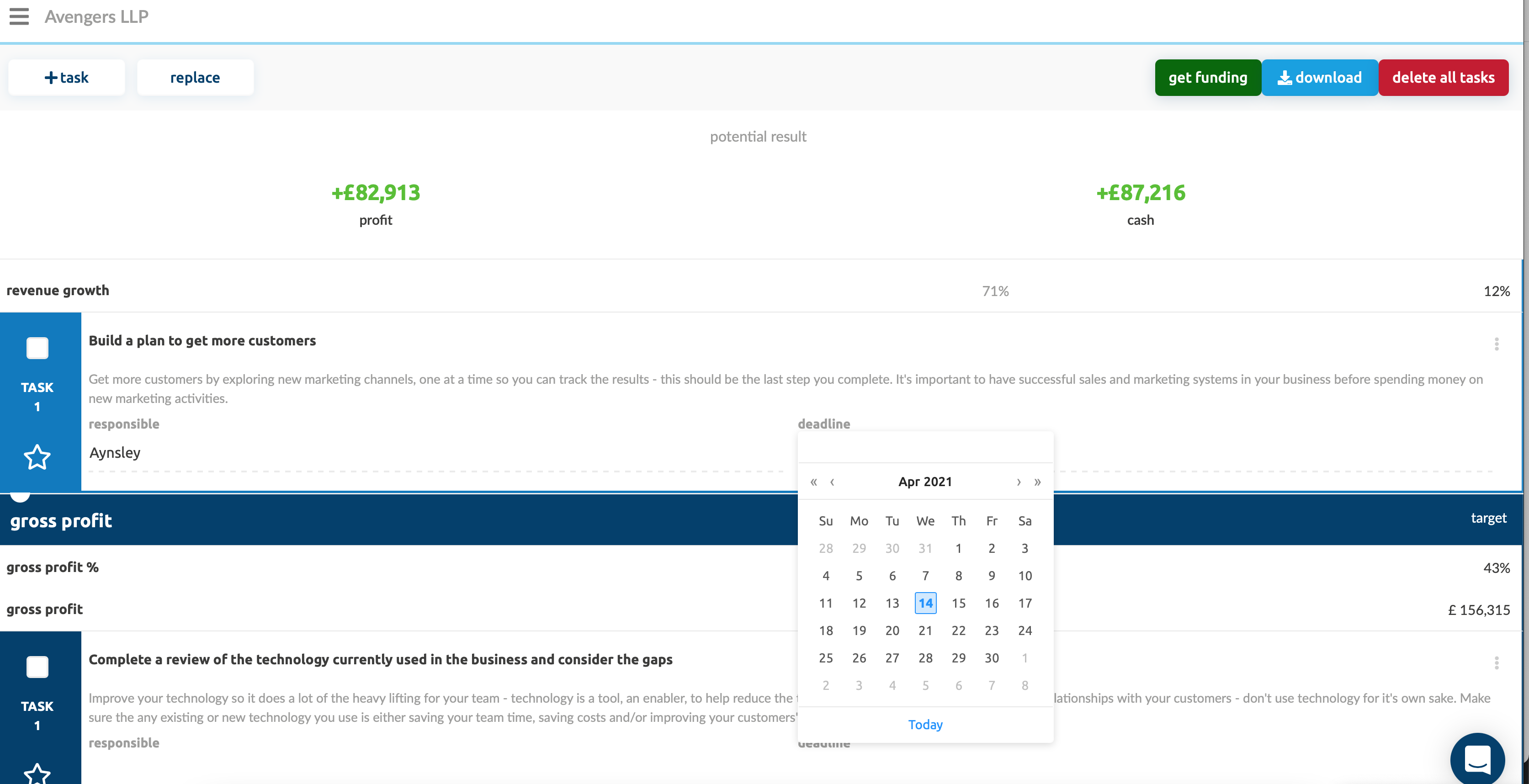 There are so many more amazing features to the Clarity platform that will transform the service you provide to your clients. Why wait? See how your firm could THRIVE with Clarity by joining our workshop series, with the next cohort starting 11 May…
Clarity HQ
The Clarity platform is empowering all of your team to deliver business advisory to all of your clients through our out-of-the-box solution. We provide accountants with the tools to scale advisory, that is appropriate for both the client and the fee involved. So, by making business simple, Clarity offers a conversation starter that empowers all members of your team to introduce advisory to 100% of their client base.
Finally, if you would like to speak to a member of the team, contact us at [email protected] for more information.