Our April member of the month is Graeme Tennick. Graeme won the digital accountant of the year award in 2020 and is one of our longest serving members of Clarity. He could have won member of the month pretty much any month but in April in particular he has worked hard to properly systemise Clarity within his firm and bring the rest of the team long with him. The effect it continues to have on his client base is inspirational.
He caught up with Sam last week…
Tell us a bi
t about you – what motivates you, what's your 'why', what do you enjoy outside of your accounting firm. 
I am motivated to deliver a legacy that my family, friends, team and clients can be proud of. As a firm, we collectively want to make a difference to individuals and the world we live in to help others be the best they can be and live the best life that they can lead.
Outside of work, family is naturally at the forefront, along with sneaking as much football in as possible but being a Newcastle fan, that isn't too much fun currently.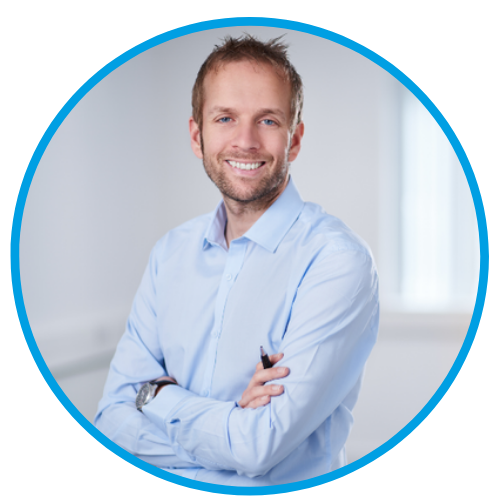 Looking forward, what do you think is possible for your firm in the next 12 months and beyond?
Anything is possible!
For us, though, we want to strengthen our four pillars considerably, which will contribute to our overall 'why':
People – get and understand more about ourselves, our team and our clients to get the work and life balance we all strive for.

Processes – streamline these, so the business is less reliant on any one individual

Technology – home in and be a master of few pieces of software rather than just knowing a little about a lot

Data – build out data dashboards that allow us to make better decisions faster
What progress or changes have you made in your firm over the last month?
We are already light years ahead of where we were twelve months ago, and whilst in many instances, it has been a challenging and transitional year; as it has been for many, we are a far better firm now than we were 12 months prior.
I know you recently took part in our Thrive workshop series. You've been a Clarity member for a long while now; what made you go on the series, and what effect has it had on you/your team?
In short, Sam, our account manager forced us to!  And, it was the best advice he could have given us.  We were one of the early adopters of the software and were flying right up until COVID lockdown 1.  That, combined with the massive development in the software platform, meant our progress had stalled. The workshop was just what we needed to get back on track.
Following this, we now have a new and refreshed roadmap that we already see the results from as our clients.  We feel like we have gone back to the start but with the experience and sharped and even new tools to attack the future with confidence.
How has Clarity transformed your firm?
In short, it changed our mindset.  It made us realise what we were capable of what we had been missing out on.  More importantly, again, it has provided the framework and direction/structure to achieve it. We used the software first on ourselves and what a difference it has made.
How has Clarity made a difference to your clients?
It has been the same eye-opener for clients as it has us and has been a massive tool from an education piece that we are so excited to scale our entire clients' database.
What tangible results have you got from Clarity?
We generated over £40k in recurring income in our trial period of Clarity!  Enough said, and that is before the difference it made for our business.
What would you say to someone who was thinking about signing up to Clarity?
What is stopping you?  If you commit, follow the actions and are willing to be held accountable, why would you not say yes?  I cannot think of many reasons.