Why is "business advisory" still a hot topic for the accounting industry?
Why are accountants turning to business and capital advisory to generate additional revenue for their small business clients and firm?
How can you use Clarity's five simple steps to implement advisory in your firm this year?
Read on to discover why capital, funding and business advisory go hand in hand and why offering these services is beneficial for your firm, clients AND team.
Why Business Advisory?
Your clients want and, most importantly, need more than just compliance. We are going through the toughest economic period in decades and many industries are suffering blow after blow after blow.
But we will make it through this. And businesses will not only survive but thrive again and it will be largely down to the support that great accountants can provide.
Business Advisory runs a lot deeper than just looking at numbers.
Sometimes just being available to listen is enough to motivate and light a fire in a business owner. Or having someone to hold them accountable to agreed actions. It can be very lonely at the top and accountants can be the accountability partner that SMEs need. Accountability = the secret sauce of success!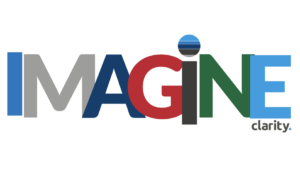 Imagine you're a business owner fire-fighting your way through lockdown 3.0 and you receive an email saying "we've been thinking of you and crunching your numbers". A simple run through of the 7 Key Numbers every business owner needs to know can provide actionable and achievable goals and certainty for businesses during these uncertain times.
One of our Clarity accounting members received this response: "you had me at crunching your numbers". 
In general, compliance work is a race to the bottom on pricing. You hear a lot that business advisory is the answer if you want to start bringing in additional profitable revenue. And it's true. Increased revenue and GP margin are two benefits of scaling your value added services. 
But, more than this, advisory services means better relationships with your clients and an increase in client loyalty.
Hiding behind 'advisory' software and sending out reports will not make you a trusted advisor. Clarity gives you a system and structure to start and continue the conversation, and deliver what your clients really need to achieve success.
It sets you up to do what technology will never be able to do. Be Human.
Advisory can be fun, interesting and rewarding! Not everyone will have the confidence to be largely client facing. And many won't want to be. But those that do want to and are keen to get under the bonnet of a business and have great conversations, will see a huge increase in job satisfaction. And they will learn incredibly quickly about business and about people.
The benefits to your firm of getting your team involved are endless and far outweigh any cons. Give your team the experience to join you in some of your advisory meetings and then watch them smile afterwards. 
This is what a new generation of accountants wants to be doing.
Why Funding?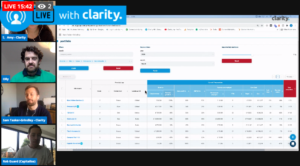 Why should accountants get involved in funding conversations with their clients? You will likely be the closest people to the numbers of the business. And once you've done your action plans within Clarity, you'll also be the closest to their strategy and plans for the future. Therefore, you will have your finger on the pulse as to whether the business has a resilient balance sheet and is in thrival mode or needs support to fund their plans for the future (or just to survive). 
In the past, it might have been difficult to identify who might need funding or cashflow support. Now, with real-time information, you can keep tabs on cash requirements on a daily basis.
Within Clarity, it's never been easier to identify who needs funding conversations. Using our Portfolio View, you can sort by who in your client base has the biggest 'cash gap'. These will be your most critical clients to speak with first. It may not be critical. But you won't necessarily know until you reach out. The answer might be to do a cash flow forecast or bring in credit control to recall outstanding debtors. Or the answer might be that they need to apply for additional funding.
Funding Plan
We have partnered with Capitalise to provide a seamless solution for your clients and for your firm. You've likely seen Compare the Market adverts? Well now you can easily help your clients (and their plans) get funded, at the click of a button! 
Clarity's Portfolio View lets you see your entire client portfolio at a glance. It shows your clients key numbers and highlights those that may have a more urgent funding need. By sorting your clients by core cash gap, Portfolio View allows you to instantly identify the clients that you need to contact first.
In addition, it enables you to see future funding requirements, so that you can help your clients secure a successful 2021 and beyond.
It is possible to spend hours researching the right type of funding and the most appropriate provider. Capitalise takes away that pain. The online funding platform saves you time and makes the best suggestions for the business needs.
'Planning to Funding' in one conversation
By working with your clients to build an Action Plan and/or Financial Plan within Clarity will allow you to understand how any future plans may affect their cash position. Hence the need for funding. Timing is critical with the end of CBILS and unexpected tax bills due over the coming months. In order for small businesses to survive and thrive in 2021 and beyond, actionable strategies and business plans must be delivered together with a supporting loan or cash-flow solution.
Put simply, Funding by Clarity means you can create a strategy and business plan for all your small business clients. Then, crucially, help them fund it. All within the same platform. The funding plan function uses the information you have collated with your client and presents the most suitable solutions.
#TeamClarity linked up for a Facebook live session running through how and why business advisory and funding go together so well. Watch our recording (only 15 mins!) below,
OR for a more detailed run through join Clarity and Capitalise in March for our two part web-event series sharing how you can easily help your clients (and their plans) get funded at the click of a button using our partnership. Register here for the events on the 16th and 30th March at 2pm GMT.
Why now?
We are currently in the midst of a perfect business advisory storm. With everything going on in the world and lockdown after lockdown putting a halt on the majority of industries, businesses are turning to their accountants more and more for additional support. Just providing a compliance based service is no longer enough.
The majority of 'advisory apps' out there focus on just the final part of the business advisory journey – measure and monitoring results v plan. But what about the four parts before? 
The majority of small business owners first need to gain a better understanding of where they are right now. In an understandable way. Throwing reams of numbers in complicated reports can make things more confusing rather than clearer.
Using just 7 key numbers can provide business owners with clarity.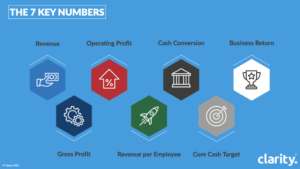 Where are the issues within their business and what small changes can make a big difference to their bottom line? By looking forward and considering where the business could and should get to, you can construct a plan with the business owner of how to get there.
It is a simple process that you can follow but it is incredibly impactful. Every business needs a plan. Now you can be the ones to produce one with them.
_____________________________________________________________________
Clarity HQ
The Clarity platform is empowering all of your team to deliver business advisory to all of your clients through our out-of-the-box solution. We provide accountants with the tools to scale advisory, that is appropriate for both the client and the fee involved. So, by making business simple, Clarity offers a conversation starter that empowers all members of your team to introduce advisory to 100% of their client base.
Finally, if you would like to speak to a member of the team, contact us on [email protected] for more information.